Bellows Couplings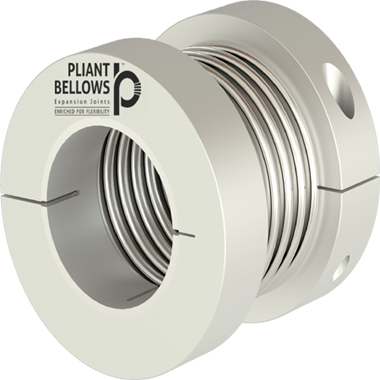 Bellows Couplings
Product Code : Bellows Couplings
Brand Name : Kwality Products
Bellows Couplings
For torque transmission in propulsion and positioning units:
Reliable, flexible and permanently backlash-free shaft coupling
So in short one should use these bellows in following circumstances:
• Excellent misalignment capability (compensation of shaft misalignments)
• Minimum mass moment of inertia
• High torsional rigidity
• High availability due to flexible modular construction
• Simple and fast attachment via one screw
• Nominal torque: 16 up to 700 Nm
The torque on the clamping connection, which is transmitted via frictional locking, is dependent on the hub bore (shaft diameter). For permitted values and detailed information on size selection, please see the Product Catalogue. Metal bellows couplings guarantee a zero backlash torque transmission with extremely high torsional stiffness and a low moment of inertia. Different types of bellows, conical bushings and clamping hubs are available for different applications.
Characteristics of Metal bellows couplings:
• Torque range up to 700 Nm
• high torsional stiffness
• temperatures of up to 350째C
• high speed
• optional: stainless steel
38/1, Ramtekdi Industrial Estate, Hadapsar, Pune - 411013, Maharashtra, India
Mr. Anand Uttarkar (Partner)